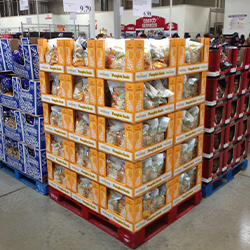 The Art of Club Pack Packaging: Aesthetics, Durability, and Beyond
Club packaging, also known as club packs, refers to a type of secondary packaging specifically designed for warehouse clubs that offer bulk purchasing of a wide variety of products at low costs to consumers who pay membership fees. The warehouse club industry in the U.S. is currently dominated by three key players: Costco, Sam's Club, and BJ's Wholesale Club. The club packaging format typically involves the use of trays and pallets and is used by companies when they need to package and ship products that are placed in bulk tertiary packaging.
In this environment, packaging is more than a mere vessel for your product—it's the first impression, the visual handshake between your brand and the consumer. In the case of club packs, the goal is to establish high value through bulk purchases, which means the design needs to be as enticing as it is functional. This article delves into the key elements of creating effective club pack packaging—aesthetics, durability, marketing, and practicality—along with the latest trends and innovations in the field.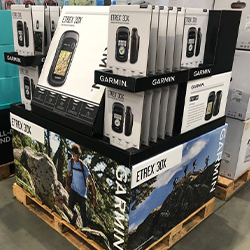 First impressions are crucial, particularly when it comes to products bulk packaged in warehouse stores. The appearance of the packaging plays a significant role in making your product stand out among its competitors. Studies have revealed that the visual design of a package can lead to an increase in the time consumers spend on making purchase decisions. Furthermore, a more visually appealing package has a higher likelihood of being selected over name brands that come in generic packages, regardless of their quality or price.
But aesthetics isn't just about being pretty—it's about reflecting the brand's values and identity. An iconic packaging design is one that communicates effectively about what the brand stands for. So, whether it's using vibrant colors to convey energy or minimalist design to suggest sophistication, your club pack's aesthetics should be a visual representation of your brand.
Durability: Not Just Nice-to-Have
The practical function of packaging is to protect the product inside, and this becomes even more crucial for a club pack that contains multiple items. But durability isn't just about protection—it also speaks volumes about the product's quality. Consumers often associate sturdy, well-made packaging with high-quality products. Hence, investing in durable materials and designs that can withstand transportation and handling is essential.
Marketing Through Packaging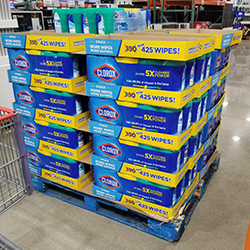 In today's world, packaging is a powerful marketing tool. It not only helps you stand out but also creates certain expectations of quality and has priming effects. The packaging of a club pack can be used to highlight the value proposition—how much the consumer saves by buying in bulk, the exclusivity of the items bundled together, etc.
Moreover, it's also a platform to communicate your brand story. For instance, if sustainability is a core value of your brand, using eco-friendly materials and mentioning the same on the packaging can reinforce this message.
Smart marketers pay keen attention to the 5x5 Rule of Costco Packaging, which is this: In 5 seconds from 5 feet away, does your packaging tell shoppers what the product is and why they want it? When this rule is applied to the design process, it can lead to a significant increase in product sales.
Practicality: The Unsung Hero
While aesthetics and marketing are important, one mustn't overlook the importance of practicality in packaging design. How easy is it for the consumer to carry the club pack? Is it easy to open and close? Does it allow for efficient storage? Answering these questions can lead to a design that delights the consumer not just when they see it but also when they use it.
Current Trends and Innovations
One of the noteworthy trends in packaging is the rise of personalization. Brands are experimenting with personalized messages, unique codes, or QR codes on the packaging to enhance engagement. Augmented Reality (AR) is another innovation being leveraged, where scanning the packaging with a smartphone can lead to interactive content.
Lastly, while designing your club pack packaging, it's important to be aware of the legal considerations. This includes ensuring all necessary product information and warnings are clearly displayed and adhering to any specific regulations concerning your product category.
Kaufman: Your Club Pack Experts
At Kaufman Engineered Systems, our team of experts is dedicated to designing, building, and implementing customized solutions to meet all your club pack needs. From palletizing to tray forming to creating top and bottom caps, all the way to corner board stretch wrapping, we provide you with automated systems to streamline your operations.
Our club pack solutions are designed with reliability and efficiency in mind. We understand the unique challenges of handling larger quantities and the importance of maintaining product integrity throughout the packaging process. With our expertise, you can trust that your club packs will be produced with precision and consistency.
By leveraging the latest technologies and innovations, we deliver automated systems that not only meet industry standards but also exceed expectations. Our solutions are tailored to your specific requirements, ensuring seamless integration into your existing processes. From reducing labor costs to improving throughput, our club pack solutions lead to tangible results and increased productivity.
Partnering with Kaufman Engineered Systems means gaining access to a team of dedicated professionals who are committed to delivering exceptional customer service and support. We work closely with you to understand your unique challenges and provide solutions that address them effectively. Our goal is to help you optimize your operations and achieve long-term success.
When it comes to club pack needs, trust Kaufman Engineered Systems to provide reliable and efficient automated solutions that deliver exceptional results. Contact us today to discuss how we can elevate your packaging process to new heights.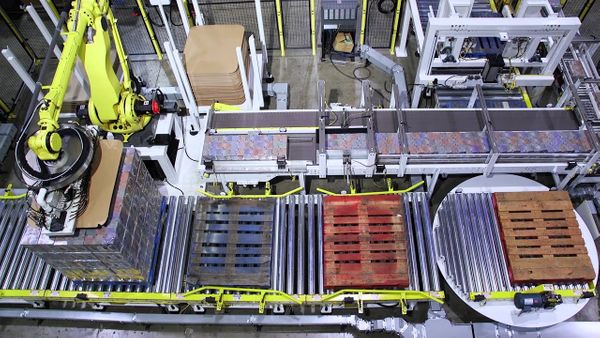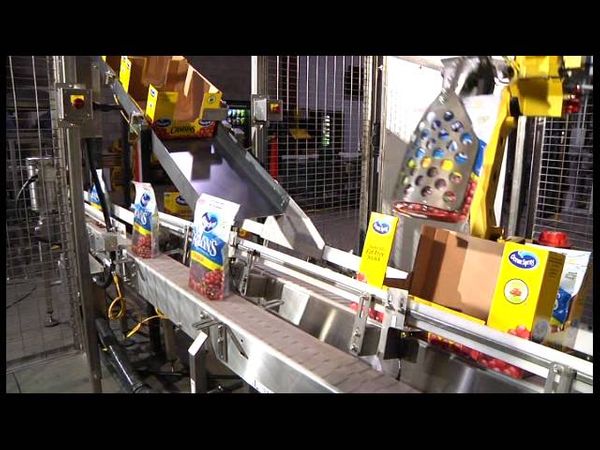 Kaufman Engineered Systems is a premier integrator for FANUC robotics offering robotic palletizing, depalletizing, case packing, high-speed picking, and labeling. In addition, Kaufman manufactures their own line of stretch wrapping, pallet conveying, pallet stacking, pallet dispensing, and other material handling offerings. Couple all this with in-house controls, and Kaufman has the complete solution. We'd like to help you create your next end-of-line solution!