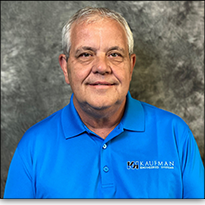 To request service or schedule maintenance on your Kaufman Engineered Systems machine, contact our technical service department or fill out the form below. Please have your machine model number and serial number, located inside the control panel on hand for expedited service.
Rick Ewing - Service Director
419-878-9727 ext. 255
Rick.Ewing@KES-USA.com

Support Products:
Preventative maintenance program
System audits, equipment rebuilds and upgrade support
Non-proprietary spare/replacement parts
Fanuc Robot support and maintenance
Camera (Eye in the Sky) with VPN remote access
System safety upgrade for existing equipment
24/7 emergency support
** If your service issue is an emergency and your robot is non-operational, please call 419-878-9727 ext. 200 during normal business hours (8:00-4:30 EST), or ext. 300 after business hours.
Technical Support
8:00am-4:30pm EST
Monday-Friday
419-878-9727 ext. 200
Emergency After Hours Support
(voicemail)
24/7 Emergency Support
419-878-9727 ext. 300
To request service or to schedule maintenance on your Kaufman equipment, please fill out the below form.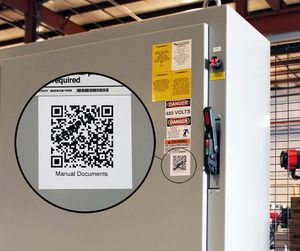 Need information about your system fast? KES is now placing a QR code sticker on the main electrical panel giving our customers instant access to maintenance and troubleshooting documents; electrical and mechanical drawings, and spare parts lists.
Simply point your phone or tablet's camera at the code, enter a password and you will have this information right at your fingertips.
Kaufman Engineered Systems is a premier integrator for FANUC robotics offering robotic palletizing, depalletizing, case packing, high speed picking and labeling. In addition, Kaufman manufacturers their own line of stretch wrapping, pallet conveying, pallet stacking, pallet dispensing and other material handling offerings. Couple all this with in house controls and Kaufman has the complete solution. Let us help you create your next end of line manufacturing solution.