KES Robotic Load Labeler Utilizing FANUC Robotics
Each Kaufman robotic labeling system enables complete load traceability at efficient speeds with a user-friendly operator interface.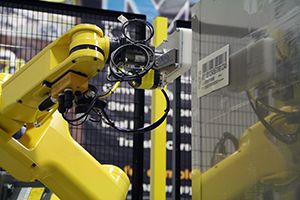 Kaufman Robotic Labeler Series:
KRL1 Kaufman Robotic Labeler
KRL1V Kaufman Robotic Labeler with Label Verification
One robot can:
Pick multiple label types
Apply labels to adjacent sides of loads
Apply labels to double stacks
Verify label placement using vision sensors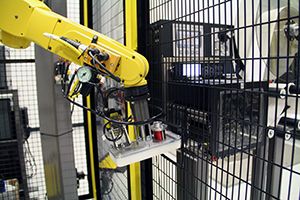 FANUC robotic load labelers also feature:
Integrated label verification of print data and quality
Capability to place multiple sized labels at multiple heights and at multiple sides
Clean and easy access label pick location
Convenient access to printer for maintenance and change out
Discover what Kaufman Engineered Systems can do for your business. Contact our award-winning account managers today for a consultation: info@KES-USA.com or 419-878-9727.
KRLV1 Collaborative Robotic Labeler With Vision Verification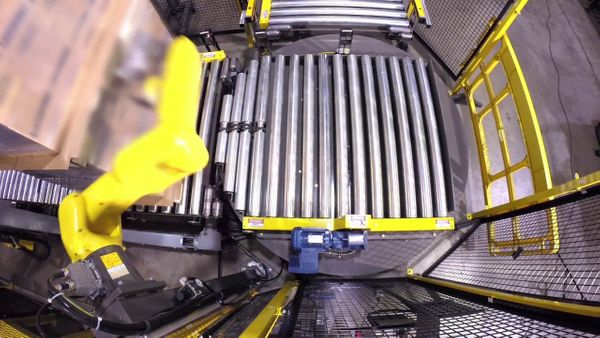 Robotic Labeler Compilation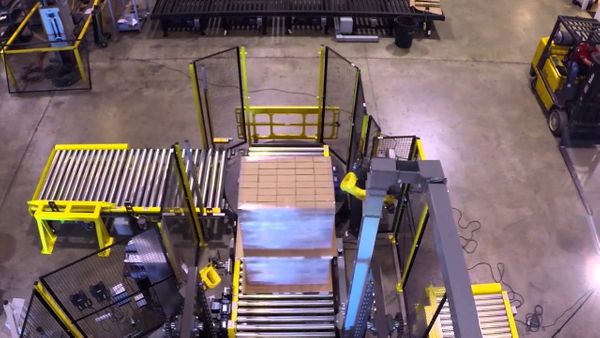 Full Tier Case and Tray Palletizing System with Automatic Wrapper and Robotic Load Labeler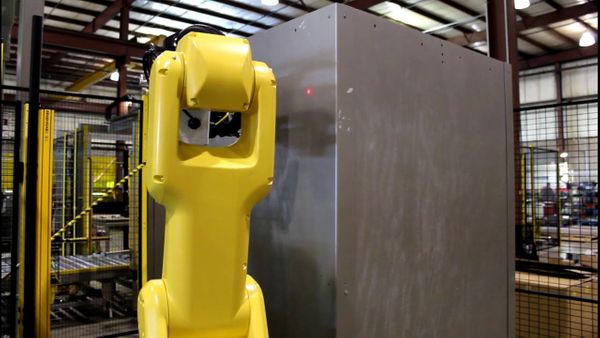 FANUC Robotic Labeling Cell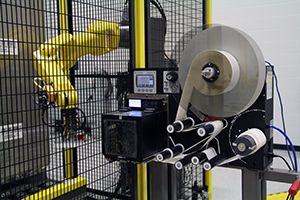 NEED TO AUTOMATE?
Let the line automation experts customize equipment in our research and development lab to suit your system requirements. Dedicated testing for robot speed and utilization, product pick ability and turning. We have all the tools needed to customize a system to fit your unique product needs.
Kaufman Engineered Systems is a premier integrator for FANUC robotics offering robotic palletizers, stretch wrapping machinery, automated packing machines, food packaging machines, high speed packaging and other robotic handling systems. Kaufman is your single source manufacturer for complete end of line automated packaging since 1947.