About Kaufman Engineered Systems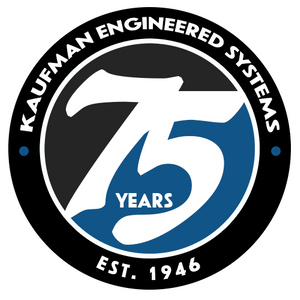 Kaufman is your single source manufacturer for complete end-of-line automated packaging since 1947.
Kaufman Engineered Systems is a premier integrator for FANUC robotics offering robotic palletizers, stretch wrapping machinery, automated packing machines, food packaging machines, high-speed picking, and other robotic handling systems.
Our main headquarters is located in Waterville, Ohio.
Hundreds of successful companies have chosen us for our single-source convenience, responsive service, and unmatched machine performance. From our humble roots in Northwest Ohio as a designer/manufacturer of heat treat furnaces and shrink ovens, Kaufman has become a leader in the fields of robotic palletization, stretch wrap systems, conveyor systems, and custom engineered solutions in the United States.
Why Companies Choose Kaufman Engineered Systems?
Stability: With over 75 years of serving our customers, Kaufman continues to provide innovative products backed by five-star service.
Quality: No one can match our machinery's superior construction and durability.
Dependability: With our 24-hour service support, you can count on Kaufman to be there when you need us most.
In House Design and Manufacturing: Kaufman employs a full staff of electrical, mechanical, and robotic engineers to design and install the machines that meet your specific needs.
Commitment to Excellence: We are customer focused, and we recognize that there are no universal automation solutions. Your needs are thoroughly analyzed and reviewed by our engineering staff to find the most efficient, cost-effective solution for your business.
Your Turn-Key Provider: From machine fabrication to installation and start-up, Kaufman is there to support you.
Improve your Bottom-Line: Whether it's shaving seconds off cycle time or squeezing space out of your plant layout, we are committed to improving your efficiencies and operating costs.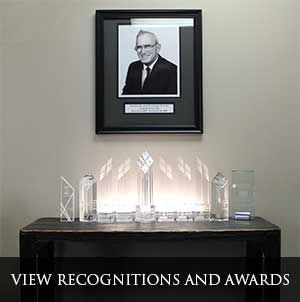 Kaufman Is Your Single Source For Complete Line Automation
Fanuc Palletizing & Depalletizing Robots - As an authorized systems integrator for Fanuc Robotics, Kaufman Engineered Systems is proud to offer the very best in robotic technology. Our end-of-arm tooling designs are tailored to your specific requirements.
Automatic High-Speed Picking and Packaging Robots - Create flexibility and decrease downtime by integrating a robot for packaging versus mechanical options. Our robotic solutions provide various product packaging capabilities with adjustable end-of-arm tool solutions based on product shape and orientation.
Stretch Wrapping Equipment - Kaufman offers a complete line of stretch wrapping equipment, including our SXPA series rotary arm wrappers, EXPA series rotary table wrappers, and SRPA series rotary ring wrappers.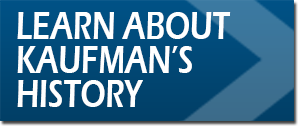 Conveyors - Kaufman conveyors are simply the most durable conveyors available today. Whether it's standard roller deck conveyors, belt, case, chain, hi-low, lift and turn, transfer car, mat-top chain, chain to roller, turntable transfer or custom, we have a conveyor to fit every application.
Material Handling Equipment - As an expert in line automation, Kaufman prides itself on manufacturing customized equipment to suit your system requirements. Our product range includes: pallet dispensers, dual load stackers, poly sheet dispensers, pallet to slip sheet transfers, top corrugated sheet feeders, top frame dispensers, corner board applicators, and much more.

Kaufman Engineered Systems is a premier integrator for FANUC robotics offering robotic palletizing, depalletizing, case packing, high-speed picking, and labeling. In addition, Kaufman manufactures their own line of stretch wrapping, pallet conveying, pallet stacking, pallet dispensing, and other material handling offerings. Couple all this with in-house controls, and Kaufman has the complete solution. Let us help you create your next end-of-line solution.
-Full-time Positions
-1st Shift Only
-401k Employer Match
-Annual Bonuses
-Profit Sharing
Complete Line Automation, Installation and Service in:
Alabama
Alaska
Arizona
Arkansas
California
Colorado
Connecticut
Delaware
Florida
Georgia
Hawaii
Idaho
Illinois
Indiana
Iowa
Kansas
Kentucky
Louisiana
Maine
Maryland
Massachusetts
Michigan
Minnesota
Mississippi
Missouri
Montana
Nebraska
Nevada
New Hampshire
New Jersey
New Mexico
New York
North Carolina
North Dakota
Ohio
Oklahoma
Oregon
Pennsylvania
Rhode Island
South Carolina
South Dakota
Tennessee
Texas
Utah
Vermont
Virginia
Washington
West Virginia
Wisconsin
Wyoming