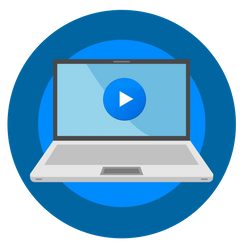 Video Training Package
Solving Your Training and Onboarding Obstacles
Kaufman Engineered Systems is now offering custom designed training videos on your new equipment. These videos are a great tool for new hire onboarding and as an existing employee refresher course. They provide your team with as much detail and knowledge on your equipment as if a Kaufman technician is on-site, by your side training you.
Your Custom Training Package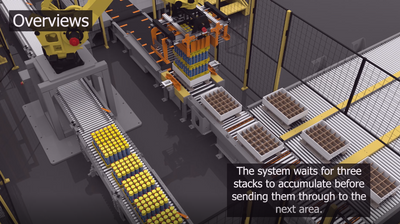 Overview
This video provides a complete overview from product infeed, to full load pick up conveyor. It will walk you through the full sequence of operations of each component of your Kaufman system.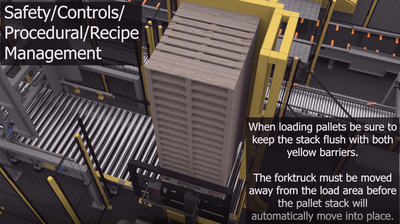 Safety Interface
This video will show operators how to safely interface and access the robot cell and bring the system back online to an automatic state after entering the cell.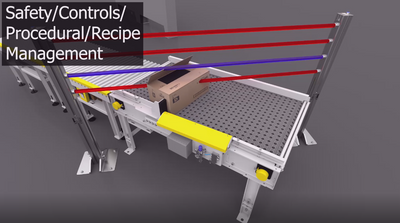 Controls Interface
This video reviews the functional descriptions of the controls at all operator stations around the robot cell, HMI interface, and manual jog sequences via HMI.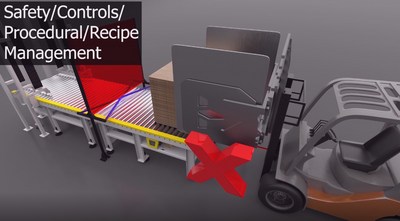 Procedural Video
This video will walk operators through common system interfaces such as fault recovery procedures, HMI confirmation prompts, light curtain override, abort/restart sequences.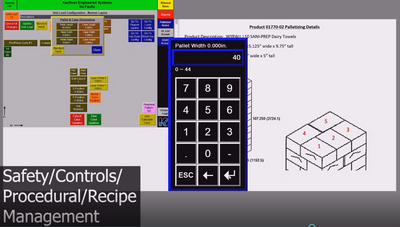 Recipe Management Video
This video will outline the sequential steps on how to modify, create, and save new recipes on your Kaufman palletizing system.
Watch a Sample Equipment Training Video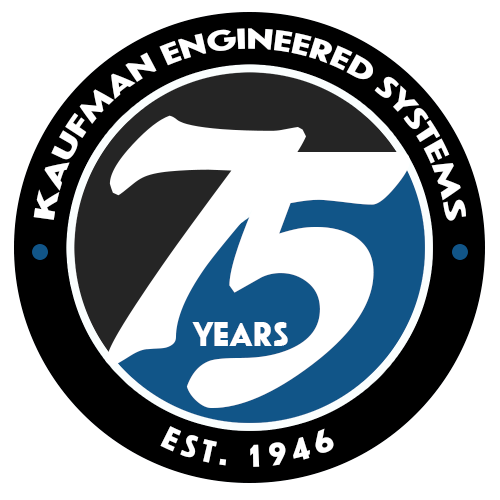 Our reliable, industry-leading robotic palletizing systems offer maximum flexibility to meet your company's needs.
As an Authorized Systems Integrator for FANUC Robotics since 2000, Kaufman Engineered Systems applies FANUC robot technology to provide customers with turnkey end of line system solutions.
Whether as simple as a single cell palletizing system, or as complex as a multi infeed build station — we're prepared to match your requirements. No matter the task, we will treat your project with the same integrity and professional response our customers have come to expect and trust since 1946.
Complete Line Automation, Installation and Service in the United States:
Alabama
Alaska
Arizona
Arkansas
California
Colorado
Connecticut
Delaware
Florida
Georgia
Hawaii
Idaho
Illinois
Indiana
Iowa
Kansas
Kentucky
Louisiana
Maine
Maryland
Massachusetts
Michigan
Minnesota
Mississippi
Missouri
Montana
Nebraska
Nevada
New Hampshire
New Jersey
New Mexico
New York
North Carolina
North Dakota
Ohio
Oklahoma
Oregon
Pennsylvania
Rhode Island
South Carolina
South Dakota
Tennessee
Texas
Utah
Vermont
Virginia
Washington
West Virginia
Wisconsin
Wyoming