Kaufman KForce Automated Stretch Wrapping System
KForce R35 Rotary Arm Stretch Wrapper with Robotic Corner Board Application
Kaufman Engineered Systems offers a complete line of the most durable stretch wrapping equipment available. When uptime efficiency and equipment longevity are what you desire, Kaufman stretch wrappers are the simple choice.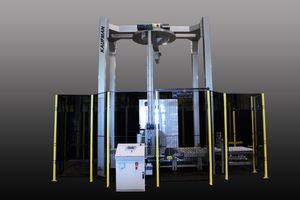 Rotek bearing provides robust support for wrapper arm.
Optional low profile hold-down for load securement during wrap process.
Optional CAM (Corner Anticipation Mode) for wrapping light and unstable loads.
Kaufman powered pre-stretch head using K-Force film feed technology to optimize film delivery to load.
Stretch head mast using "no lube" Vee Wheel guides and spring tensioned chain drive for simple yet virtually maintenance free performance.
Grip arm provides milled finger slots for convenient loading of film.
10' wrapper conveyor provides compact footprint. Conveyor design will vary based on load support requirements.
Robust 8"x8" metal tube frame construction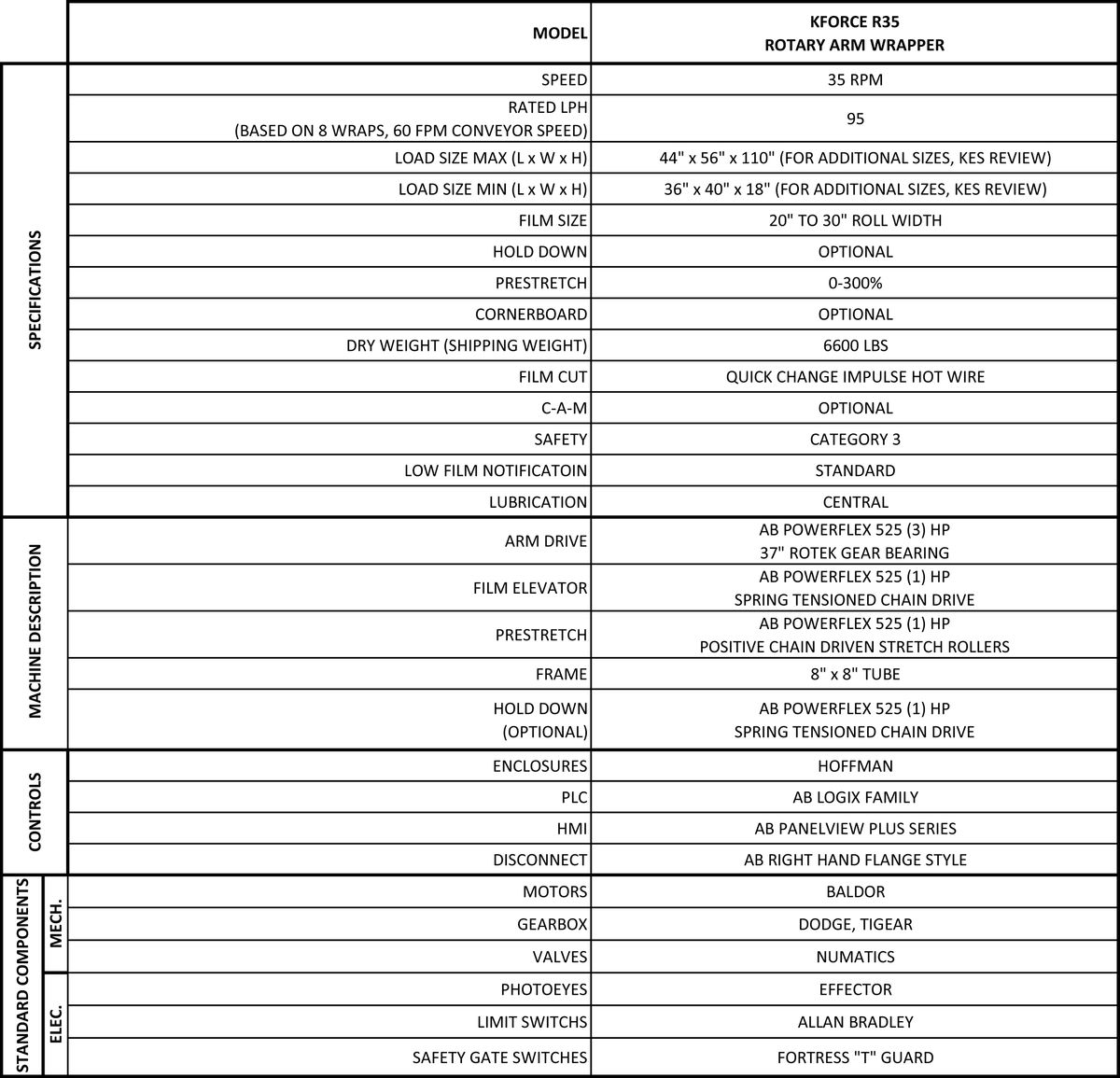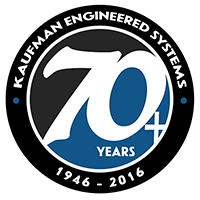 UPGRADING EXISTING EQUIPMENT?
Your Single Source for End-of-Line Automation. We design, manufacture and integrate. With fewer headaches. Less paperwork. And no compatibility issues. Just the best, most efficient system for your business.
Kaufman Engineered Systems is a premier integrator for FANUC robotics offering robotic palletizing, depalletizing, case packing, high speed picking and labeling. In addition, Kaufman manufacturers their own line of stretch wrapping, pallet conveying, pallet stacking, pallet dispensing and other material handling offerings. Couple all this with in house controls and Kaufman has the complete solution. Let us help you create your next end of line solution.